About Us
Getting Started
Trading Courses
Open an Account
Software
Risk Warning

Performance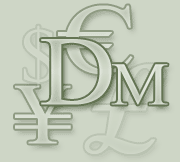 When you come to work at Metex, you are in a world where teamwork and respect for individuals infuse every day. No matter what your position, you'll find yourself collaborating across geographies and/or across lines of business, yet having room to work autonomously and make independent decisions. You can make a difference!
It's all part of an entrepreneurial spirit that has attracted a global investors of more than 12,000. You'll work and grow alongside recognized leaders in financial services — creative thinkers who readily identify and seize opportunity. What's more, our dynamic operations and leading edge technology profile are also setting industry standards. We aim high and work hard to achieve excellence across the board.
We have a work environment that is positive, inclusive and diverse. Tapping into our employees' different talents, backgrounds and perspectives has long been our competitive strength.
Metex offers extensive training and development programs to help you get started, as well as learn and grow throughout your career. We support a balanced work and personal life, including time off to give back to the community. And we offer competitive compensation along with a first-rate benefits package you can tailor to your needs. We hope you'll consider joining us.
Why Metex?
There's no better place than Metex to develop a leading edge financial career that's also professionally rewarding. First, you can choose from many disciplines. As one of the nation's leading financial institutions, we offer the full spectrum of financial services within the consumer, commercial, corporate, and institutional sectors. If you have an international interest, our global presence offers opportunities to work abroad. And our corporate culture values diversity and offers numerous avenues for growth potential.
Online Currency Trader
This position is ideal for those interested in establishing a dynamic career in Monetary Market, with the potential for online currency trading experience. The Currency Trading Courses are characterized by a two weeks training program. During the Trading Courses, analysts will spend 40 hours trading directly with DEMO. We are giving the courses. Please see:
Tasks and responsibilities in this position include:
Hands-on trading, sales, support, and strategy/research training
Data gathering and modeling
Analyzing and take position in the spot market
Building your own customer base
Prospecting and develop customer relationship.

Our Traders have a access to Forex Trading Robot,
to revolutionary trading system.

"Money have a face
if behind of them is the client!"
Motto comp. Metex Investments Inc.
Location
Montreal, Canada
Qualifications
Graduate or undergraduate degree with course work in Economics, Finance or Accounting.
Strong analytical, written and oral communication skills.
Effective time management ability .
Demonstrated success in team-based situations.
Ability to work in an unstructured, fast-paced environment and be focused and resourceful under pressure.



___________________________________________________