About Us
Getting Started
Trading Courses
Open an Account
Software
Risk Warning

_____________________
Technical Analysis/Charts -2

CHANNELS

When prices trend between two parallel trendlines they form a Channel.
When prices hit the bottom trendline this may be used as a buying area and when prices hit the upper trendline this may be used as a selling.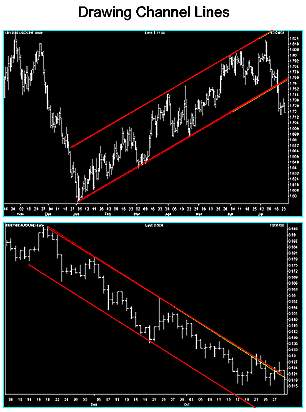 SUPPORT

Price supports are price areas where traders find that it is difficult for market prices to penetrate lower. Buying interest in the dollar is strong enough to overcome Selling interest in the dollar keeping prices at a sustained level.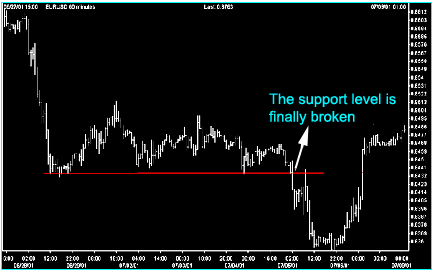 RESISTANCE

Resistance is the opposite of support and represents a price level where Selling Interest overcomes Buying interest and advancing prices are turning back.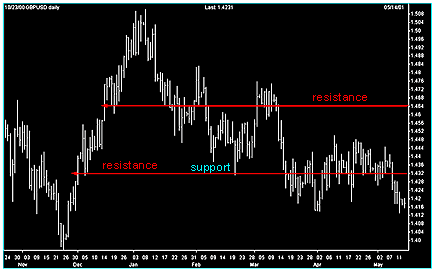 RETRACEMENTS
FX offers three free charting packages for the benefit of our clients and demo-account users. All three charting options are powered by a different data source. The charting tools provided by FX are very basic, yet accurate and informative. They are not necessarily as comprehensive as charts offered by charting software providers, however, we believe they are the best quality FX charts available free of charge. For clients requiring a more sophisticated charting package, FX offers professional FX charts at a reduced price.
If you are interested in finding out more about subscription based products or have comments about improving our charting offerings, please contact: info@metexinvest.com.

_2_
___________________________________________________